Date of meeting
August 2003
The Project
Timoon, alias 'Timothée Chiesa' is a french artist who was born to draw. He was my best friend, through the dark years of adolescence. He now live with his passion, you can find some of his work on his deviantArt's gallery.
During these few years, he always had new projects, always wanted to draw every idea that his mind could find. I had the privilege to help him on some of them, and it was always great learning.
Crazy Gi
"Crazy Gi!" was based on an illustration that Timothee made of and for me. I really loved how he portrayed me so I had to vectorize it.
I changed the original folk guitar to something a bit more badass though…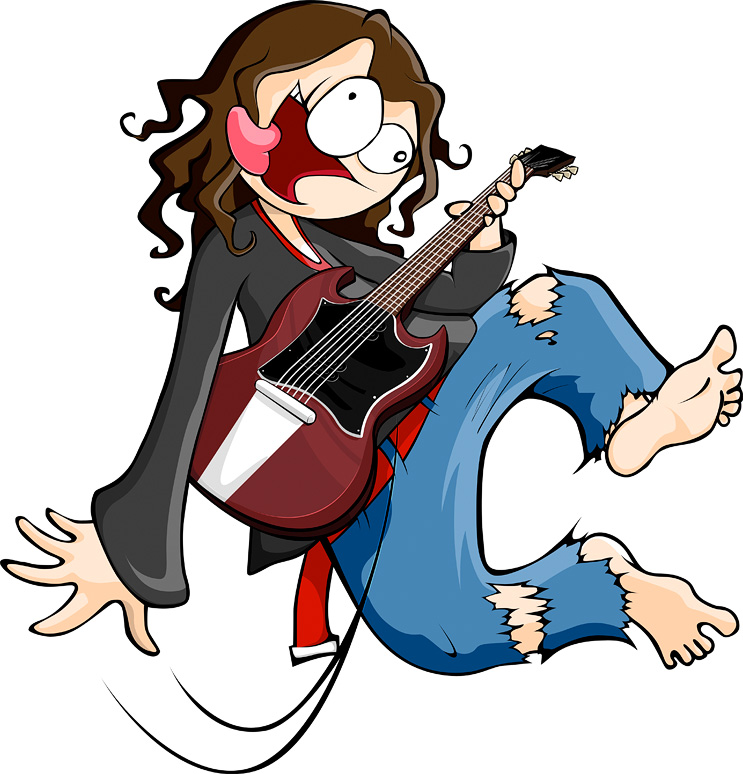 The Merong Thing
The Merong Thing is a comic strip that he made in 2007 about a lost creature wondering in a lost world, it was a metaphor about our primitive artistic thought.
He needed something more, so I proposed to help him with the frame of the comic. I tried something, a warm rocky handmade texture, as depicted in his strip. He liked it a lot and I was quite proud of this.
Les Chenilles Miroirs
A few weeks passed and he made a another beautiful piece called "Les Chenilles Miroirs". It was about this fictional species of caterpillar who would burst into life in a magnifcient but surprising way.
I loved the theme, the drawing, and the work that he put on this one, but this time I wanted to do a bit more. So I did the framing, but I also retook each cell, to make them more precise, more beautiful.
(hover to reveal)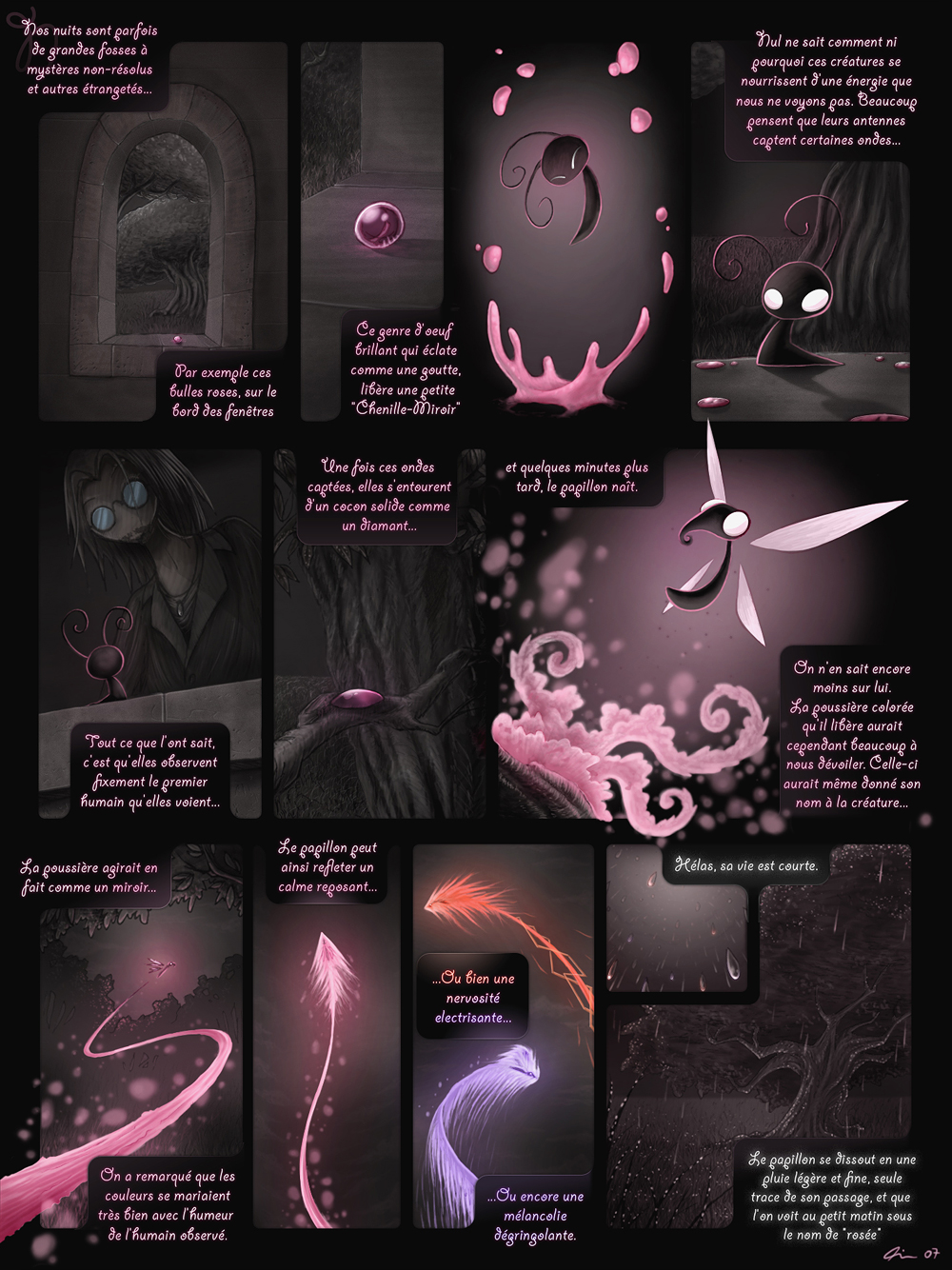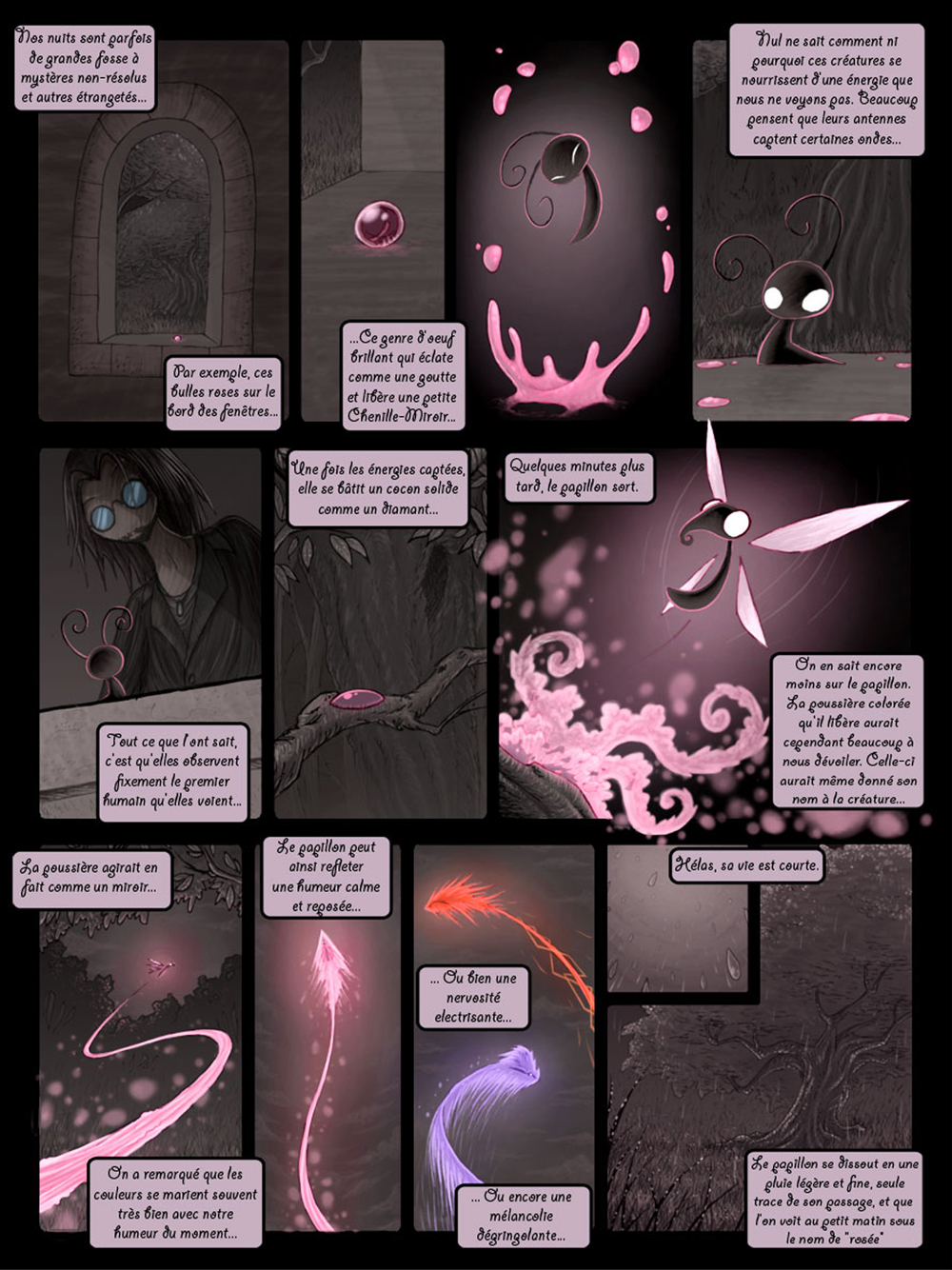 Wanna see more ?
You can watch his deviantArt Gallery or discover more of my works right below.