Date of project
August 2012
The Project
Card.biz is an innovative e-photoboard aimed to help you discover and keep track of your co-workers easily. A new version (the one that I worked on) was launched during the 2012 Summer.
The plan was to make a web-app focused on pictures.
It displayed your collegues in three ways : List, Mosaic & Organigram. Everything had to be created : Showcase Site, Front and Back-office.

Also, having an easy-customisable templates based on a hexadecimal could be a nice feature for the users, so we did just that. For example :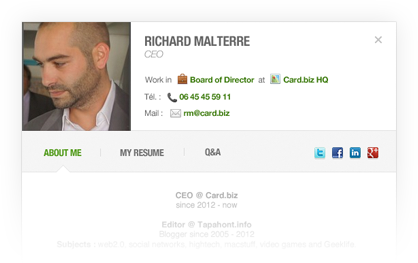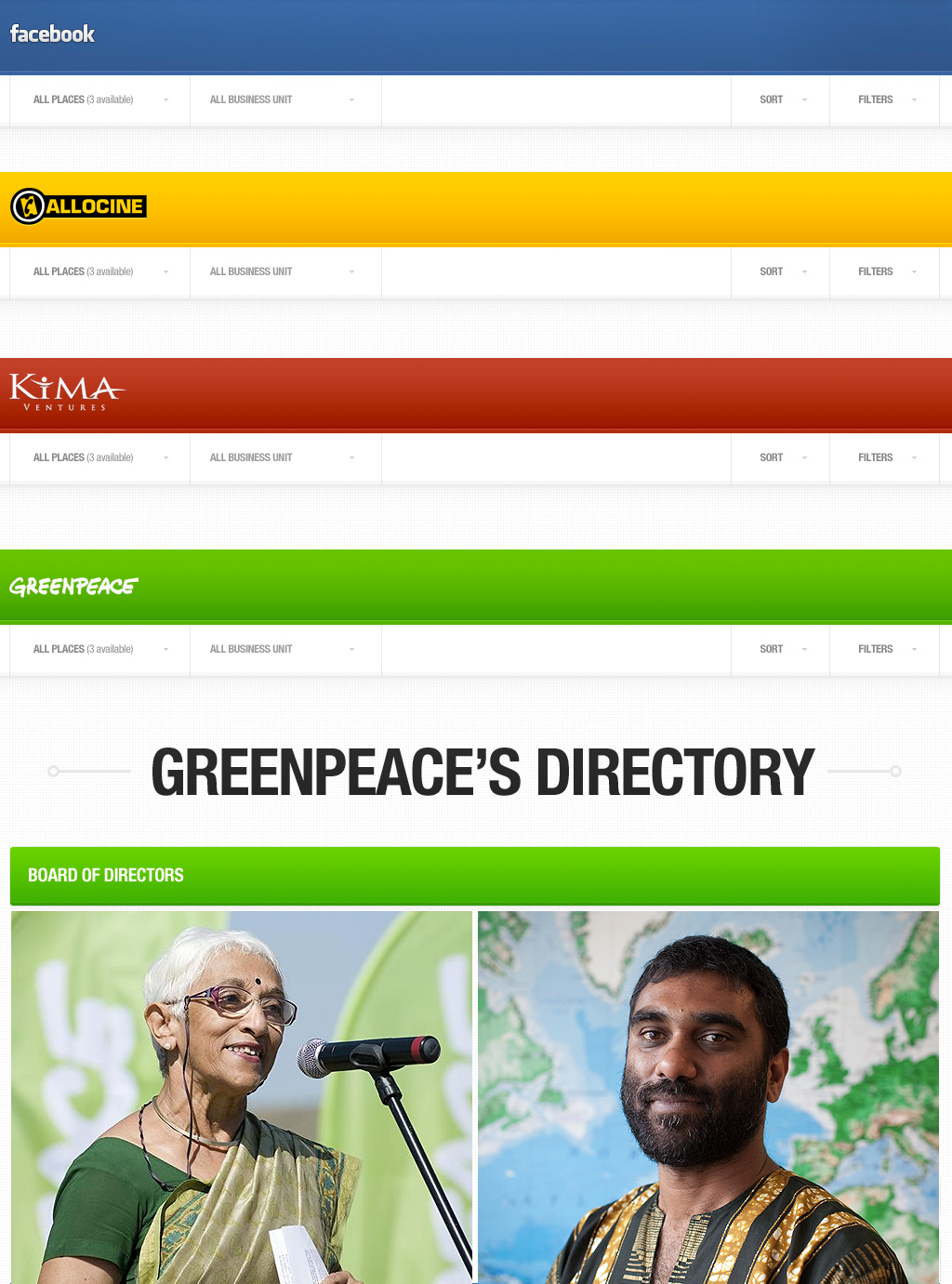 Why don't you try it ? It's free !