Date of project
February 2012
The Project
To celebrate the end of "Bref.", an app was created : the plan was to let you explore the phone of "Je", the main character of the show.
You could watch every episode, discover his messages and pictures or even play with a soundbox, bringing it back to life for millions of fans.
The project was pretty well received, it had had more than 700k downloads on the AppStore.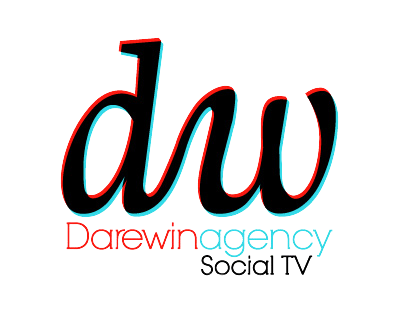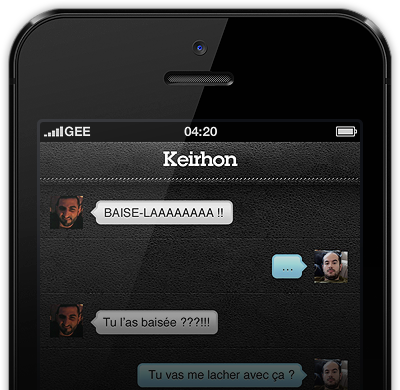 Message
of the show
The "Message app" would let you explore all the text-messages that "Je" exchanged with his friend in the show. Some great moments were encapsulated in them, as it is one of the centerpiece of communication these days.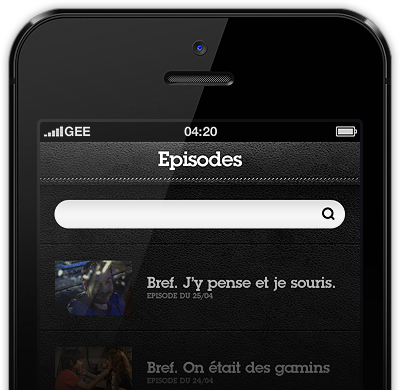 Videos

-

Episodes & Bonus
The "Video app" would allow you to browse over the entire show. You could watch and re-watch every episode, even purchase them.
You could keep the show with you at all time.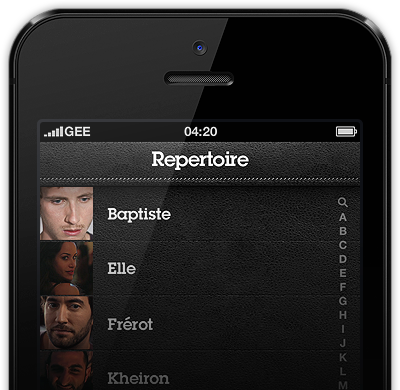 Repertoire

-

The idea.
The "Directory app" would let you go through the contact list of "Je".
Darewin *brilliant* idea was to put real numbers in the app and give disposable mobiles to the actors. Everybody could call and discuss with them, as the actors played along.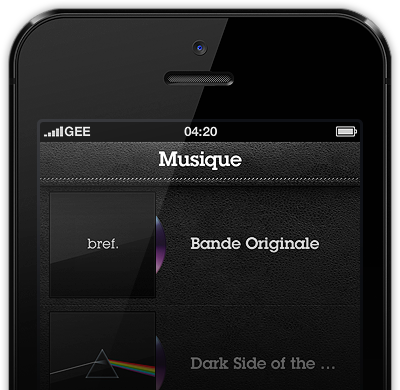 Musique

-

OST & Bonus
The "Music app" would let you listen to the Original Soundtrack of the show. There were some added bonus too, like some music excerpt of the early music career of "Je", or even some hilarious backstage bits.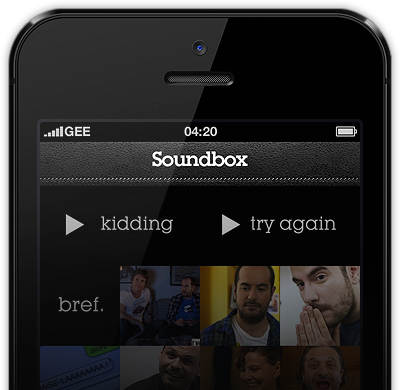 Soundbox

-

Play with bits
This was literally the sandbox of the whole project. You could play and remix bits of key moments of the show. You could even add an background music from The Name, a French band and it was very fun to play with.
Compteur
de baise
The "Fuck-counter" would let you record how long it has been since your last…encounter. A Facebook app was made, later on, to show the average time of every user of the app. So far, it's not pretty.
Wanna see more ?
You can download the app, or discover more of my works right below.